"Discover Exquisite Luxury Tiles for Your Home"
"Welcome to our world of opulence and refinement. Our luxury tile collection represents the pinnacle of sophistication and style, meticulously curated to transform your living spaces into works of art. Explore this exquisite selection of tiles, where every piece tells a story of craftsmanship, beauty, and enduring quality. Elevate your interior design aspirations with our luxurious offerings."
Looking to catch up on your beauty rest? Then it's time you discovered the latest travel trend: Sleep Tourism. From hotels furnished with A.I.-equipped mattresses that control the climate and track sleep statistics, to glamping experiences under dark night skies, to luxurious sleep spas, Sleep Tourism is sure to attract those of us who are looking to recharge and refresh. Learn more: https://bit.ly/sleeptourism
#kellerwilliamsluxury #luxury #luxelife #luxuryliving #luxurytravel #tourism
#sleeptourism #sleepspa #sleep #rest #selfcare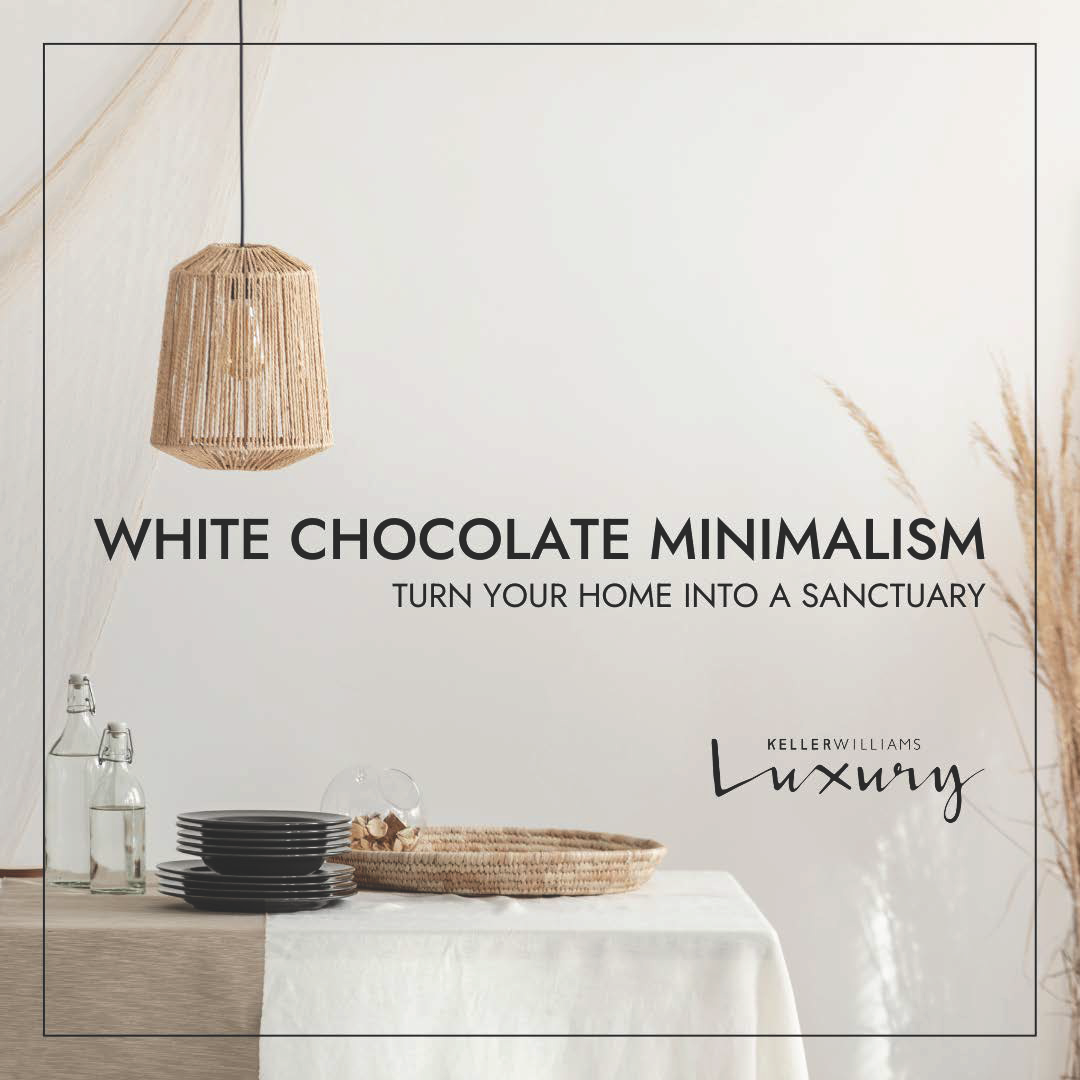 After an overstimulating day of looking at your phone and laptop, are you longing to come home to a sanctuary? Do you want your house to be a place of peace and order that's free of clutter and madness where you can simply unwind and relax. Then White Chocolate Minimalism might just be what the doctor ordered. Relying on neutral tones and organic materials, this trending aesthetic elicits a sense of calm and invites us all to breathe. Read more: https://bit.ly/wcminimalism
#kellerwilliamsluxury #luxury #luxelife #luxuryliving #luxuryhome #design
#interiordesign #minimalism #whitechocolateminimalism #home #designtrends #peace #comfort #tranquility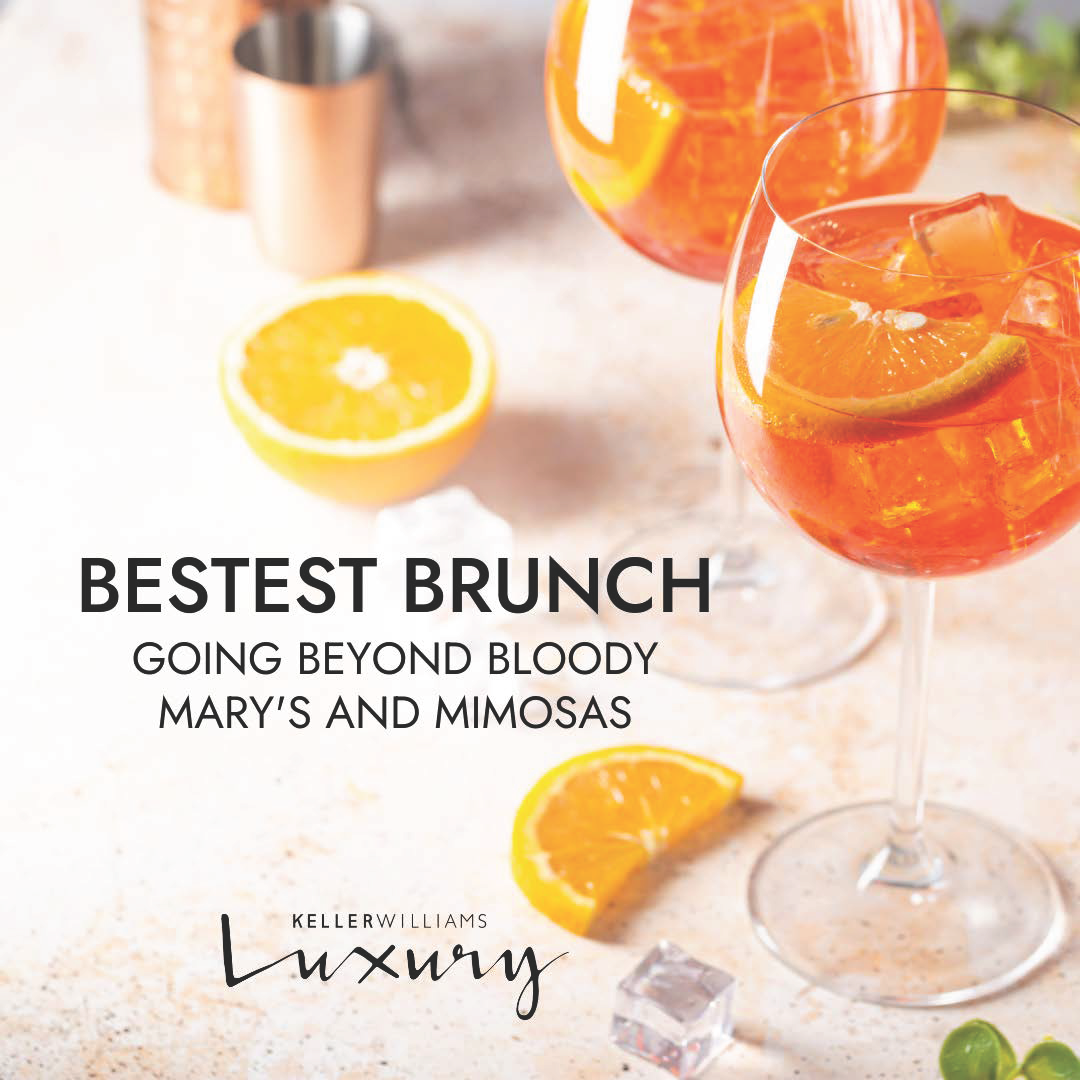 When hosting the bestest brunch, think beyond Mimosas and Blood Mary's. Spiked coffee cocktails and spritzes are the latest trend to pop up at everyone's favorite midday meal. And if you think bourbon and whiskey drinks are off-limits so early in the day, think again! It's all about perfect blend of flavors to compliment your Sunday soirée. Read more: https://bit.ly/bestestbrunch


#kellerwilliamsluxury #luxury #luxuryliving #brunch #cocktails #spritz #coffeecocktails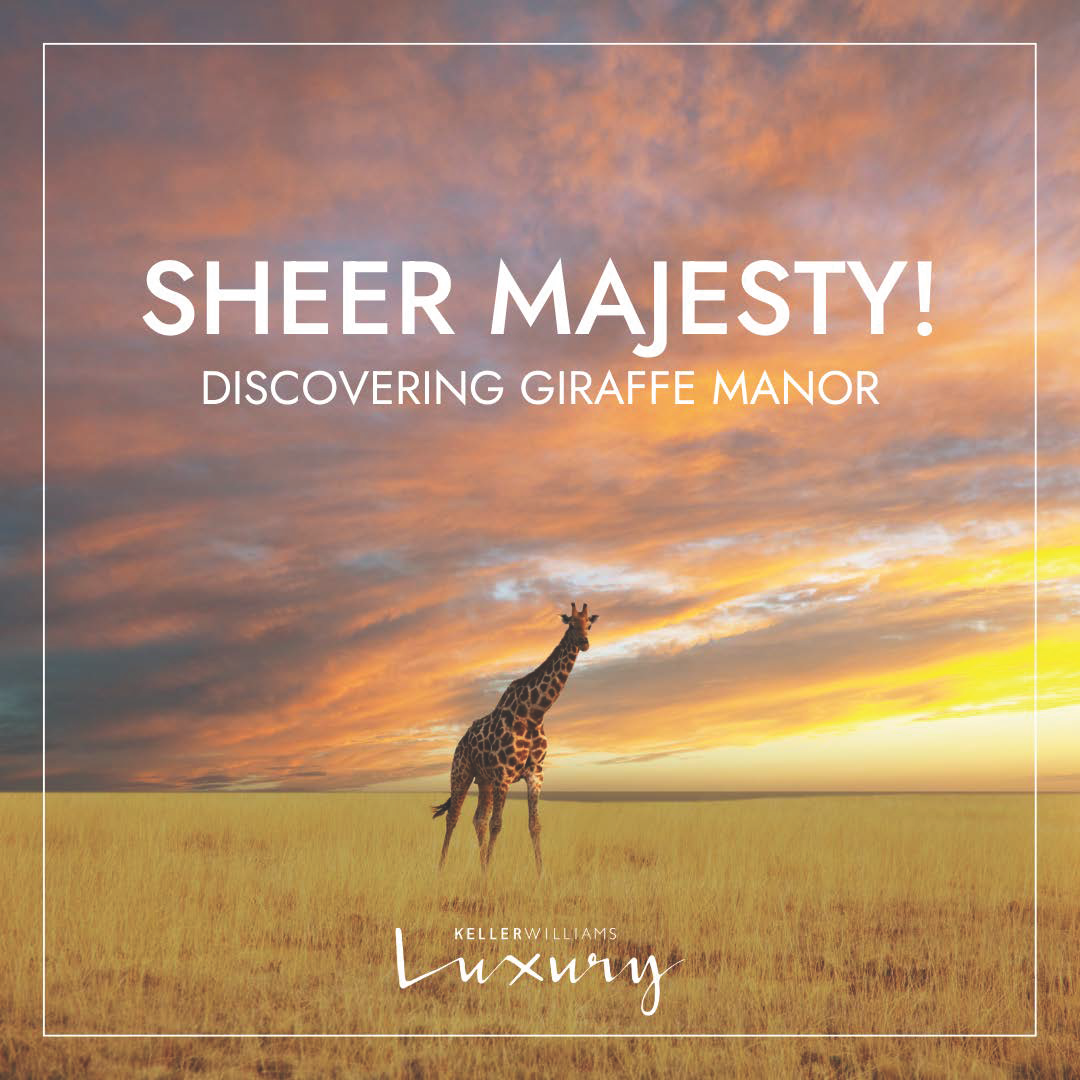 You don't have to be an animal lover to revel in the pure magic that is Kenya's Giraffe Manor. At this one-of-a-kind hotel, eco-tourists get the chance to experience giraffe's up close and personal. The majestic animals have been known to pop their heads into rooms or join guests for tea time! And the best part is, staying at this hotel directly supports conservation efforts to ensure endangered giraffes are here for generations to come. Read more: https://cbsn.ws/3iM7LMq
#kellerwilliamsluxury #luxury #luxelife #luxuryliving #travel #luxurytravel
#kenya #africa #giraffes #giraffemanor #ecotravel #safari #conservation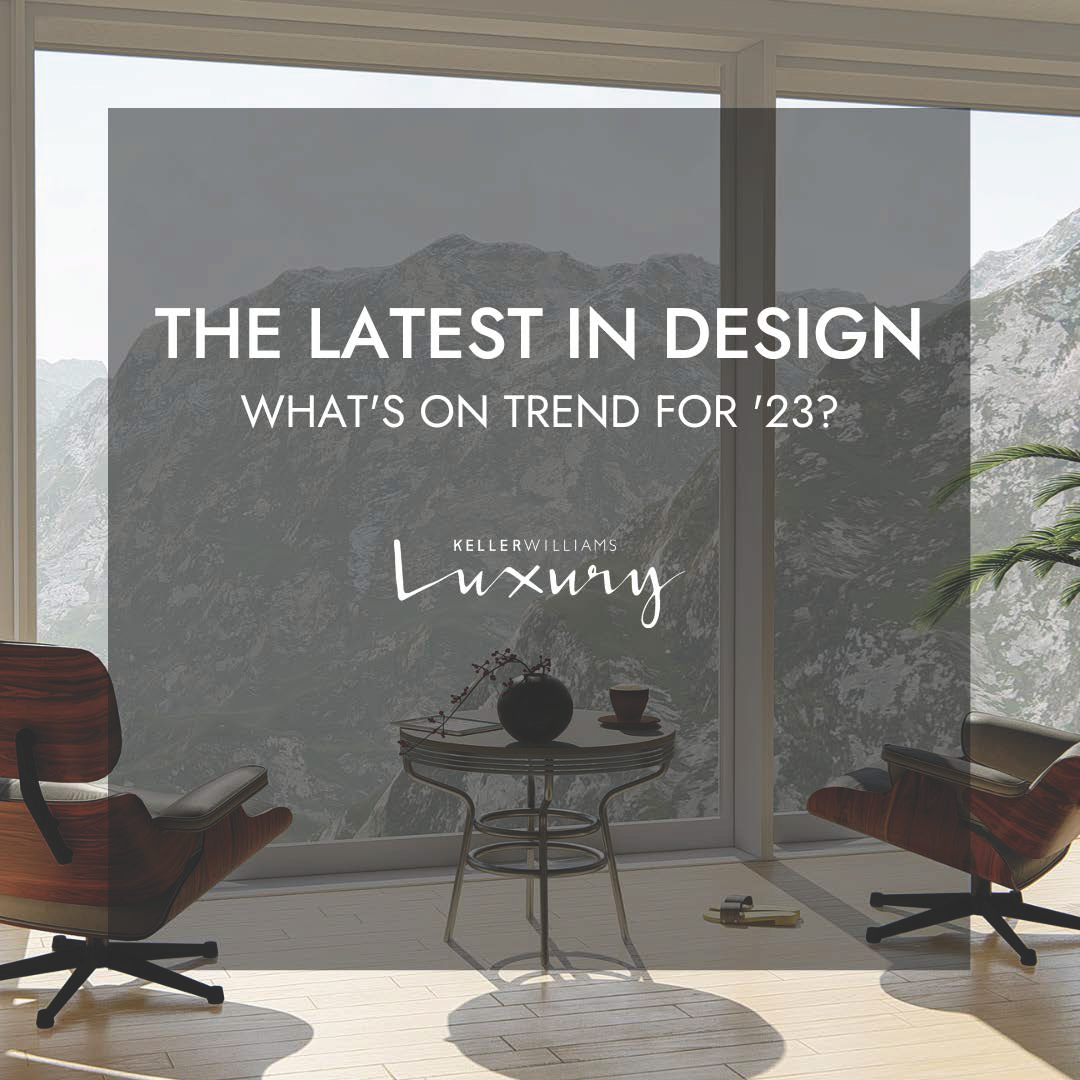 Not even three full months into the new year, and already 2023 is flexing its own with regards to design and style. Marble countertops and spiral staircases are decidedly out, while classic chrome fixtures and moody interiors make a return. What's next on the horizon? Find out: https://bit.ly/23designtrend
#kellerwilliamsluxury #luxury #luxelife #luxuryliving #design #interiordesign
#2023designtrends #designtrends
For more than 30 years, the James Beard Foundation has named its cream of the crop for restaurants and chefs. If only the very best restaurants will do, head on over to their site and check out their semifinalists for 2023. From Seattle to Miami, from Ukrainian cuisine to Cuban, discover all the new spectacular spots this country has to offer. Go now: https://bit.ly/jbrestaurants
#kellerwilliamsluxury #luxury #luxelife #luxuryliving #jamesbeardfoundation
#restaurants #americanrestaurants #food #gourmet
When choosing the perfect material for your kitchen countertop, there's much to consider: from aesthetics to durability to upkeep. Whether you're partial to tile, marble, granite, or something else entirely, here are 17 stunning countertop ideas for any taste! Read more: https://bit.ly/17counters
#kellerwilliamsluxury #luxury #luxelife #luxuryliving #luxurykitchen #chefskitchen
#perfectkitchen #kitchencountertops #marble #quartz #tile #granite
There's no question about it, houseplants are on trend. Fueled by Millennials and Gen Z, larger species and exotic plants are creating lush effects in all different interiors. Now, "plantfluencers" are taking to social media to share pics, tricks, and styling tips. Here are eight of the very latest houseplant trends! Read on: http://bit.ly/41ms3fZ
#kellerwilliamsluxury #luxury #luxelife #luxuryliving #houseplants #interiordesign
#plantfluencer #plants #indoorplants
There's no question that a gorgeous whiskey decanter instantly elevates any home bar. And, as connoisseurs know, decanting whiskey enhances your sipping experience, allowing oxygen to do its work by releasing whiskey's complex aromatic notes. So, where can you find the most sophisticated and stunning decanters? Food & Wine does a round-up of their favorites! Read more: https://bit.ly/decantwhiskey
#kellerwilliamsluxury #luxury #luxelife #luxuryliving #whiskey #whiskeylover
#scotch #brandy #bourbon #decanting #decanters #homebar
There's nothing quite like relaxing under a starry sky on a glorious summer night while listening to your favorite musical act play. From the Hollywood Bowl in Los Angeles to the Jones Beach Theater on Long Island, the United States boasts some truly spectacular outdoor concert venues. Here are some standouts! https://bit.ly/outvenues
#kellerwilliamsluxury #luxury #luxelife #luxuryliving #concerts #outdoorvenues
#summerliving #summertime #music #livemusic



---
EXCEEDING YOUR EXPECTATIONS
Meet Tonna Gruber
REALTOR®
Team up with Tonna, a trusted and knowledgeable neighborhood partner to make your real estate dreams come true. Local resident expert since 1994, she knows this area - the right pricing, the latest listings, and the buzz around town. From search to sale, she'll provide expert advice and unwavering support to help make your experience stress-free. Tonna has strong negotiation skills, 5 star service, and a track record to back it up.
She has access to comprehensive, up-to-the-minute listing information giving her the edge necessary in today's fast-paced market. Whether it's finding you a home with everything on your checklist, or helping you get ready to move, she's got you covered - advertising, financing, inspection and closing assistance.